Italian – English Translation Service
Precise, natural and efficient translations from language professionals
A good translation doesn't read like a translation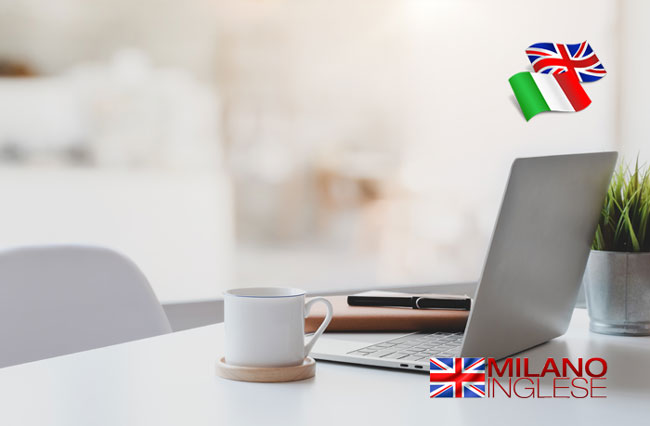 You'll know that a good translation doesn't sound like a translation – it should sound natural and be phrased correctly, in a way machine translations never achieve. To achieve good results your translator needs to be a practiced mothertongue translator – there is no realistic alternative if you need to translate business documents, website pages or other important documents.
MilanoInglese translation services
In addition to offering professional language tuition, many of the MilanoInglese instructors are also skilled translators and offer professional document translation services, from Italian to English or English to Italian. In some cases, they may also offer an interpreter service, if this is needed for meetings, etc.
If you need a business document translated into or from Italian, or perhaps need web pages or a complete website translated, it's important to ensure that the translation is both accurate and also phrased correctly for the right impression. Those of our teachers who offer this service will be able to ensure your translations fit your needs. If you are interested in this service, click below to request a quote from those of our teachers who offer translation services.
Translation agency or freelance translator?
A difficult question perhaps, but if you need a document translated accurately, there are few better options than professional language instructors who know and use both languages on a daily basis. All major translation agencies use software (machine) translation to documents and then go through it to find words that frequently translate incorrectly. It's a quick and cost-effective solution, but at best the translation typically loses the style and tone of the original and it can't compare to a direct translation by a professional.
Those MilanoInglese teachers who provide translation services are full-time language instructors, some freelance and some working for schools and higher education bodies, so can occasionally need a little longer to translate your documents than machine-based translators. But, if you want a proper translation, we'd say it's worth waiting to get it done properly!
Examples of recent translations:
Italian-English translation of a recently published novel
Website translation for a hotel in Como
Italian-English document translation for a marketing consultancy
Italian-English document translation for an international meeting in London
Italian-English translation of a speech for a psychology convention in Strasbourg
Italian-English translation for a radio interview
Italian-English translation of a musical, including the songs
Translation of CVs, Theses and many more besides…